Manipulating timecodes from STL files
Subtitle TC-Converter -en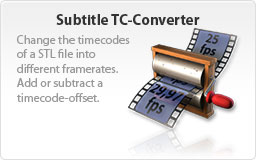 Subtitle TC-Converter converts all timcodes from/to many different time bases. If requested, a timecode offset can be added or subtracted within the conversion.
Timecode offsets can be added or subtracted even without framerate conversion. Therefor, simply set the "New Framerate" to the value of the "Original Framerate".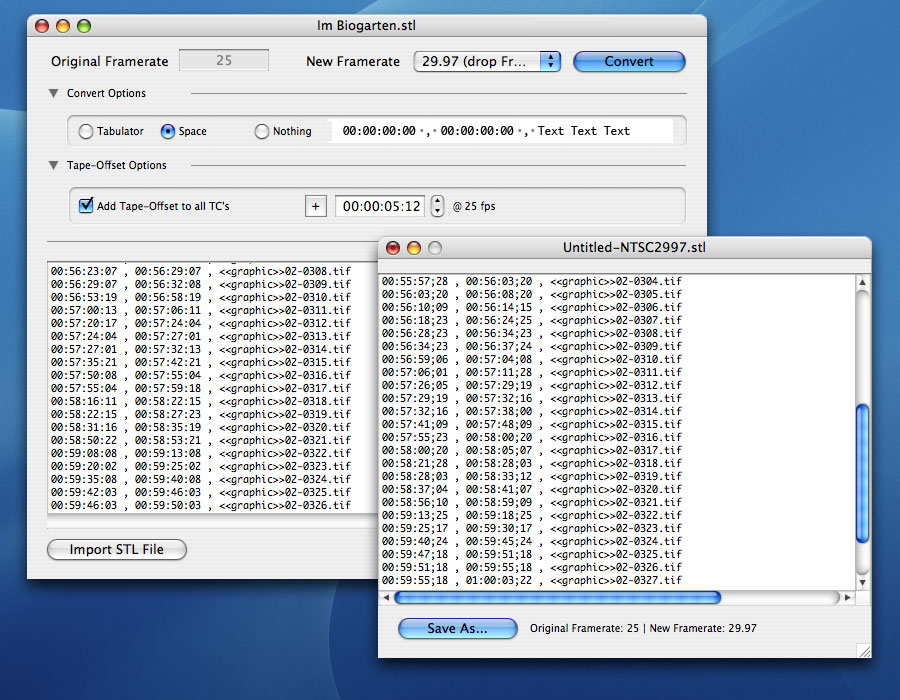 Notice: In order to keep rounding errors as small as possible, it should be absolutely avoided carrying out a frame rate change from an already converted STL file a second time.
Provided framerates
23.98
24
25
29.97 (Drop Frame)
30 oder 29.97 (Non-Drop Frame)
50
59.94 (Drop Frame)
60 oder 59.94 (Non-Drop Frame)

System Requirements
Download Details
Name:

Subtitle TC-Converter

Version:

0.7.3

Date:

27. Jan. 2010

Language:

english / german

License:

Freeware

File Size:

3.8 MB
Download